Radical Honesty in Love, Sex and Dating (in English)
Explore the transformative power of Radical Honesty in Love, Sex, and Dating. At this retreat, we will form a pact of truth, and experience living out loud and sharing our fears and desires. Through various exercises, we will pay attention to our bodies, communicate boundaries and ask for what we want. Drawing on the facilitators' training in sex- and relationship dynamics, as well as Getting Real and Truth in Dating by Dr. Susan Campbell, we will consider our cultural programming and facilitate a shift from controlling to relating. Concession rates may be available on request for lower incomes.
The seminar is held in English.
Dates and registration
Radical Honesty in Love, Sex and Dating (in English)
Seminargebühr: 690 €
Early bird until 05.04.2024: 520 €

Accomodation, meals: € 236 - 392, plus tourist tax
Places available
Facilitator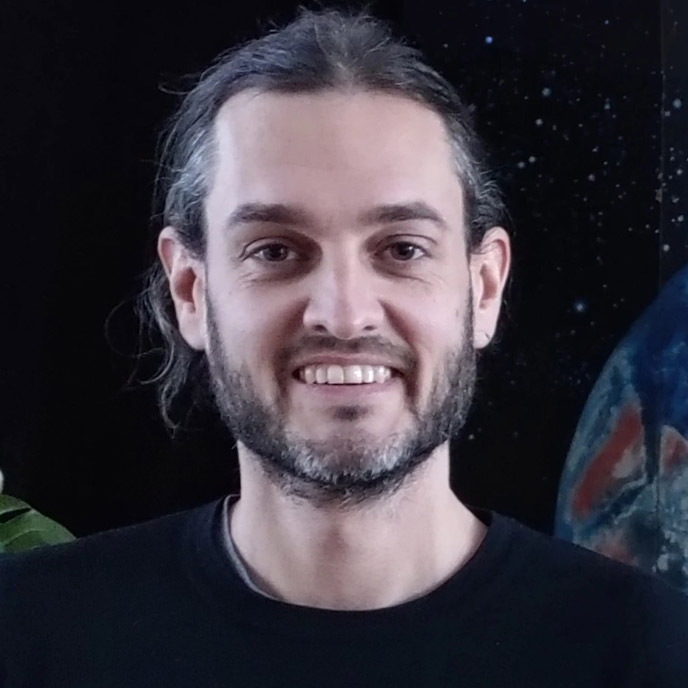 Eivind ist Norweger und wohnt seit 2021 im ZEGG. Hier hat er den Übergang vom soziokratischen Raumfahrtunternehmer zum Forscher der menschlichen Verbindung vollzogen. Als Radical Honesty Trainer Candidate assistiert er bei Seminaren und Retreats. In 2024 bietet er zusammen mit zertifizierten Radical Honesty Trainer*innen drei Retreats im ZEGG an, sowohl auf Deutsch als auch auf Englisch, einschließlich des Retreats "Radical Honesty in Love, Sex and Dating".

Zusätzlich bildet er sich als Sexual- und Paartherapeut und Heilpraktiker für Psychotherapie aus. Er hat einen speziellen Fokus auf die Dynamiken unkonventioneller und nicht-monogame Beziehungen und beschäftigt sich insbesondere mit den Themen Bindung und kulturelle Prägung.

Eivind ist ein empathischer und neugieriger Coach. Er unterstützt dich dabei, deine Erfahrungen von Moment zu Moment nachzuverfolgen, den Rand deines bewussten Erlebens zu erkunden und dabei alte Verletzungen und innere Konflikte zu integrieren.
Interessiert an einer tieferen Erforschung? Eivind lädt dich ein, die transformativen Möglichkeiten von Verletzlichkeit, Verbundenheit und Authentizität zu erleben. Wir freuen uns auf dich!

Eivinds E-Mail lautet:

Eivind is Norwegian and has been living in ZEGG since 2021. Here, he has transitioned from being a sociocratic aerospace entrepreneur to exploring human connection. Turns out, he believes feeling your body can take you to places even a rocket can't.
As a Radical Honesty Trainer Candidate, he assists in seminars and retreats. In 2024, he is offering three retreats at ZEGG in collaboration with certified Radical Honesty Trainers, in both German and English, including the retreat "Radical Honesty in Love, Sex, and Dating."
In addition, he is in training as a sex- and relationship therapist and a Heilpraktiker (non-medical practitioner) for psychotherapy. He has a particular focus on the dynamics of unconventional and non-monogamous relationships and is especially interested in the topics of attachment and cultural conditioning.
Eivind is an empathetic and curious coach. He supports you in tracking your experiences from moment to moment, exploring the edge of your conscious awareness, helping you to explore and integrate old wounds and inner conflicts.
Interested in diving deeper? Eivind invites you to experience the transformative power of vulnerability, connection, and authenticity. We look forward to seeing you!
Eivind's email is: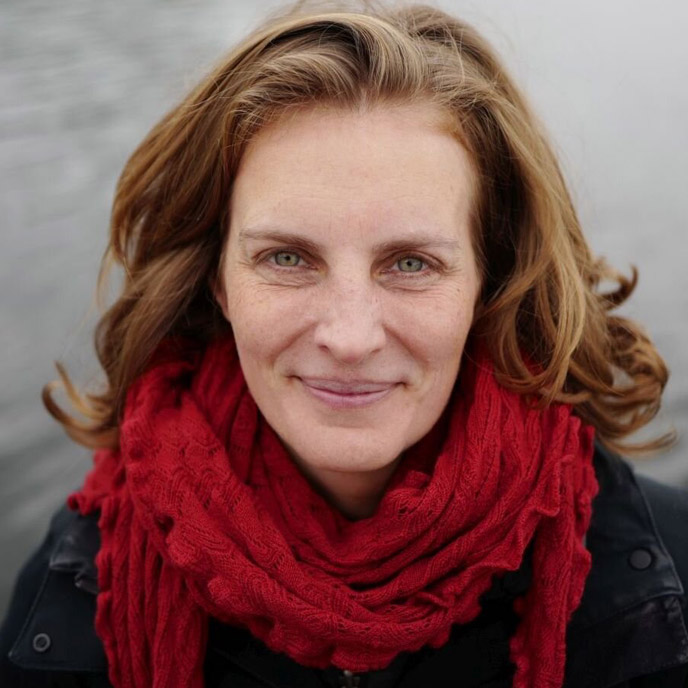 Angebot: Workshops & CoachingRadical Honesty Trainerin und Somatic Coach aus Berlin.
Ich habe Radical Honesty 2016 entdeckt und nur den Namen zu lesen hat bei mir schon richtig viel in Bewegung gebracht. Ich war gleichzeitig fasziniert von dem Gedanken und hatte total Schiss davor, was passieren könnte wenn ich radikal ehrlich wäre. Dabei ist mir klar geworden wie viel ich zurück halte, von dem was in mir los ist.
In den letzten Jahren habe ich gelernt besser wahrzunehmen was ich will und direkt danach zu fragen, selbst wenn ich ein Nein erwarte. Ich vermeide nicht mehr alle Situationen, in denen ich befürchte rot zu werden, sondern mache das worauf ich Lust habe trotzdem und bin bis jetzt noch nie tatsächlich im Boden versunken. Ich drücke Ärger und Wertschätzung direkt aus, statt unterschwellige Andeutungen zu machen oder so zu tun als wenn nichts wäre. Ich fühle mich tiefer verbunden mit anderen, ohne mich dabei so anzupassen, wie ich es vorher oft gemacht habe. Ich habe mit Menschen aus meiner Vergangenheit gesprochen und alte, ungelöste Sachen aufgelöst. Ich habe gelernt, zwischen dem was ich tatsächlich wahrnehme und dem was ich mir vorstelle zu unterscheiden und manchmal frage ich nach, ob mein Gegenüber tatsächlich gerade das denkt oder fühlt, was ich mir vorstelle.
Und vor allem gestalte ich mein Leben - privat und beruflich - jetzt viel bewusster aktiv und kreativ selber.
Es ist meine große Leidenschaft, Menschen dabei zu begleiten, sich selbst, in all ihrer Komplexität, besser kennenzulernen, anzunehmen und zu zeigen. Und dabei ihre ganz individuellen Ressourcen zu entdecken und zu entfalten.
Dafür biete ich Workshops und Einzelcoachings an. Ich bin zertifizierte Radical Honesty Trainerin, Somatic Coach nach dem Pantarei Approach sowie Systemischer Gestalt Coach in Ausbildung.
Webseite: annahaas.net