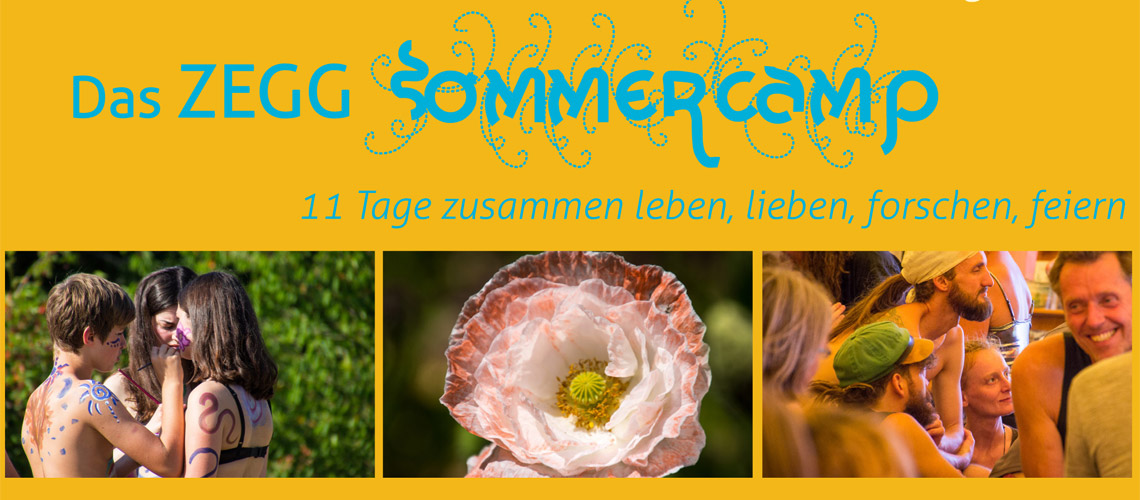 Das ZEGG-Sommercamp
11 Tage zusammen leben, lieben, forschen, feiern
mit der ZEGG-Gemeinschaft

"Wir brauchen einen Wandel unserer Art zu leben, zu lieben, zu arbeiten und zu wirtschaften."
Das Sommercamp ist ein großes Gemeinschaftsereignis für Menschen, die bereit sind ihr Leben zu verändern und tiefer zu schauen. Wir geben Einblick in das Lebensexperiment ZEGG und laden ein zu Gemeinschaftserfahrung und Auseinandersetzung, zum Innehalten und Wissenstransfer, zu Kreativität und gegenseitiger Inspiration.
Das Team des letzten Jahres wird das Sommercamp erneut ausrichten - so kannst du dich auf vertraute und dennoch neu inspierierte Impulse jetzt schon freuen - bleiben wir auch dieses Jahr zärtlich miteinander!

Herzlich Willkommen,
Eure ZEGG-Gemeinschaft
Was du erwarten kannst
Gemeinschaft als Ort von Wärme, Wahrheit und Vertrauen unter Menschen erleben
Denkräume, geistige Impulse
Vertiefungsgruppen zur Integration des Erfahrenen
Kunst, Musik, Performances & Feste
Ruhige Orte für Entspannung, Stille – Werden – Sein
Dates and registration
Wenn Du als Gasthelfer:in teilnehmen möchtest, schaue dir bitte die Infos unter https://www.zegg.de/de/mitwirken in dem Abschnitt "als Gasthelfer:in bei Festivals" an und melde Dich bitte im zweiten Schritt unter

mit den benötigten Informationen. Den reduzierten Preis kannst du nach Bestätigung deines Platzes buchen. Vielen Dank!

Sommercamp
Kursgebühr Kinder: 40 €
Kursgebühr Jugendliche: 170 €
Kursgebühr Erwachsene: 320 €
Kursgebühr Gasthelfer: 85 €
Kursgebühr junge Erwachsene (18-21 Jahre): 85 €
Kursgebühr Auszubildende / Studierende (22-27 J.): 275 €

Plus accomodation, meals and tourist tax
Places available
Facilitator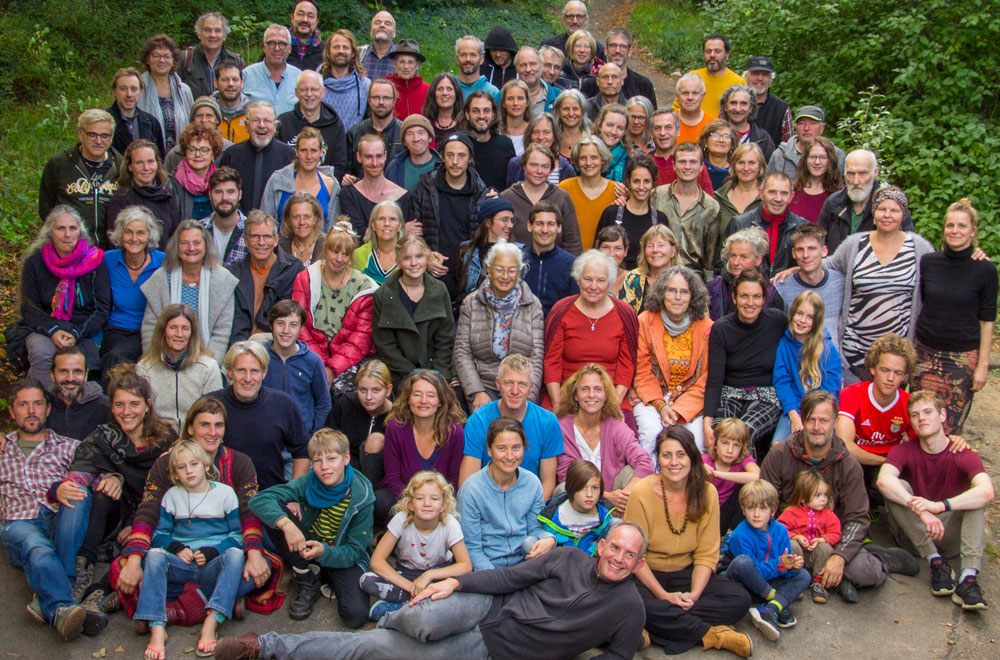 ZEGG Gemeinschaft
Die 4 großen Festivals & Retreats – das Silvester-Retreat & das Oster-Tanz-Retreat, das Pfingstfestival & das Sommercamp – werden neben einem Leitungs- & Koordinationsteam weitest gehend aus der ZEGG Gemeinschaft heraus gestaltet. Wir leben hier mit 120 Menschen und erforschen, wie Vertrauen unter Menschen entsteht und wie aus persönlicher Entwicklung in Verbindung mit politischem Engagement Impulse & Projekte für eine lebendige und lebenswerte Welt erwachsen.