Jahrestraining Spirit of Tantra
10.
-
14.05.
/
06.
-
10.09.
/
18.
-
22.10.
In unserem Intensiv-Jahrestraining vermitteln wir die tantrische Idee eines spirituell und sinnlich erfüllten Lebens auf eine Art, die auf den westlichen, mitten im Leben stehenden Menschen zugeschnitten ist, die ursprünglichen Quellen des tantrischen Yoga aber bewahrt und würdigt.
Hinweis zur Seminarbuchung:
Diese Veranstaltung ist ein Angebot eines externen Seminaranbieters im ZEGG.
Bitte melde dich zuerst auf der Webseite http://www.secret-of-tantra.de für die Seminarteilnahme an.
Nach Bestätigung durch den Veranstaltenden kannst du dann hier die Unterkunft und Verpflegung im ZEGG buchen.

Dates and registration
Bitte beachten:
Dieser Link führt nur zur Buchung von Verpflegung und Unterkunft. Bitte erst buchen, wenn die Veranstalter*innen einen Seminarplatz bestätigt haben. Danke.
JT Spirit of Tantra 2/4
Places available
JT Spirit of Tantra 3/4
Places available
JT Spirit of Tantra 4/4
Places available
Facilitator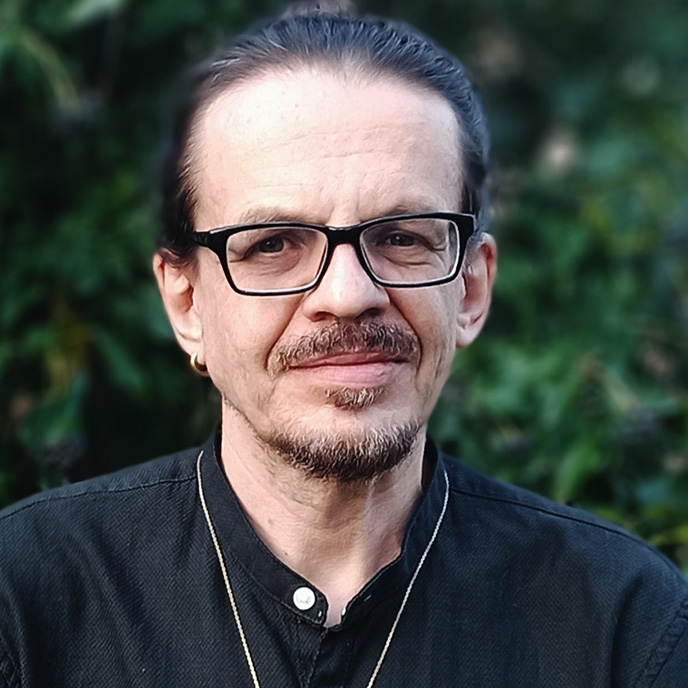 Silvio
Wirth
Silvio Wirth (Jg. 70) ist Tantralehrer, Yogalehrer (BYV), Diplom-Psychologe, HP für Psychotherapie, Sexualtherapeut (ZISS), Coach und Buchautor.
Seine Vision ist eine Kultur der liebevollen Verständigung zwischen Männern und Frauen, getragen von Bewusstsein, Humor, hoher Präsenz, tantrischen Werten und dem Leben in Gemeinschaft.
www.secret-of-tantra.de